The program for ASE'17 is out!
2017 USENIX Workshop on Advances in Security Education (ASE'17), August 15, 2017, co-located with USENIX Security in Vancouver, BC.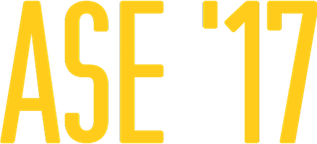 ASE is dedicated to serving the security education community, as a venue for cutting-edge research, best practices, and experimental curricula in computer security education. Submit your good work to ASE, and join us in Vancouver!